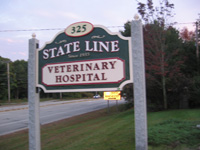 Welcome to State Line Veterinary Hospital!
State Line Veterinary Hospital is located in Nashua, New Hampshire across from the Pheasant Lane Mall. State Line Veterinary Hospital has delivered excellent professional care for animals since 1935. We are a small animal, surgery, medicine and dentistry hospital.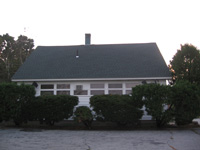 We also provide medical records services, pathology, diagnostic imaging, and anesthesiology, laboratory, and x-ray services. We invite you to stop by our hospital today and discover why we offer the best care available for your pets.
Did you know? Rabbits have two sets of upper front teeth; they are two large incisors with two small peg teeth behind them. All the teeth grow throughout the animal's life.